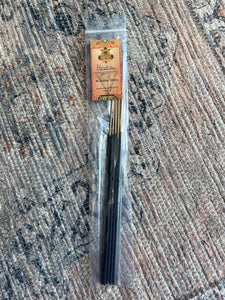 Incense - Hestia
Hestia is a scent which is custom made by The Mudutu Effect out of Milestone SK. While burning Hestia, you'll notice a hint of cinnamon. 
All incense are made without any added chemicals and are claimed to last much longer than commercial grade.  Each stick is handmade and dipped by practitioners.
There are 10 sticks per bag.
---
We Also Recommend